Innermost intercostal muscle :-
Muscle details :-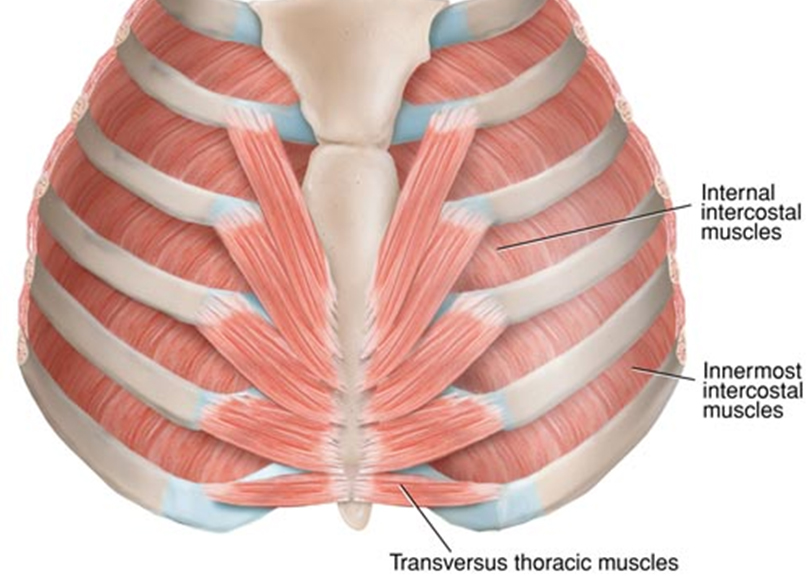 a layer of intercostal muscles deep to the plane that contains the intercostal nerves and intercostal vessels and the internal intercostal muscles.
Origin :-
Infero-posterior border of each rib (above).
Insertion:-
Supero-posterior border of the rib (below).
Nerve:-
intercostal nerves.
Actions :-
Through adduction of upper ribs to the lower ribs the muscles narrow intercostal slits and diminish thorax volume, therefore the muscles represent expiratory muscles.