Pronator quadratus muscle :-
Muscle details :-
a square shaped muscle on the distal forearm that acts to pronate (turn so the palm faces downwards) the hand.
Origin :-
Lower quarter of anteromedial shaft of ulna .
Insertion :-
Lower quarter of anterolateral shaft of radius and some interosseous membrane .
Nerve supply :-
Anterior interosseous nerve (C8).
Action :-
Pronates forearm and maintains ulna and radius opposed .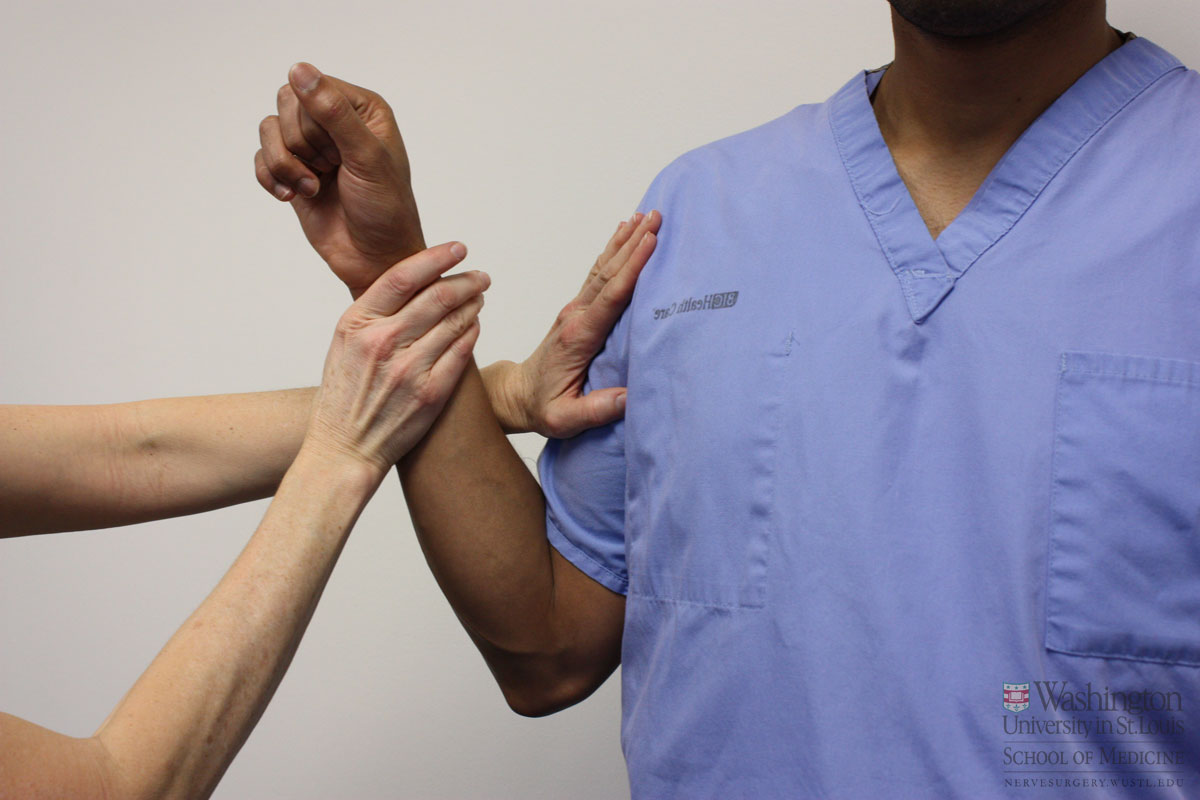 Deformity :- 
Pronation deformity of the right forearm in a spastic form of cerebral palsy before surgery .