Longus colli muscle :-
Muscle details :-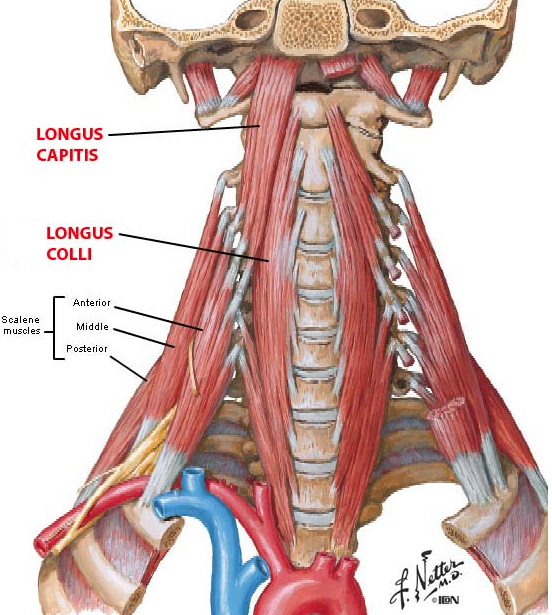 situated on the anterior surface of the vertebral column, between the atlas and the third thoracic vertebra.
Origin :-
Transverse processes of C-3 – C-6 .
Insertion :-
Anterior arch of atlas .
Nerve supply :-
C2, C3, C4, C5, C6 .
Action :-
Flexes the neck and head .